Description
Polylock Endurance Series – Scorpion Racing Products 7/16 Endurance Series Polylock – Short Rocker Arm Nut
High performance, hardened steel
Made from 4140 machined steel with a black oxide coating for surface protection
Overall Length 1.050″
Outside Diameter .600″
Set of 4
A Polylock is an adjustable rocker arm nut. They are used with Stud Mount Rocker Arms.
How do they work?
A polylock features a threaded body and a set screw.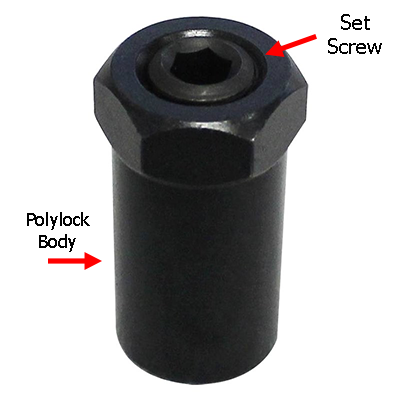 The body screws over the stud and holds the rocker arm in place. Then, the set screw is tightened down against the stud. This locks the body in place.
Why would I need them?
Polylocks make adjusting you valvetrain much easier. They are useful when Setting Preload on hydraulic lifters. They are required to Set Valve Lash on solid lifters.
Polylocks also come in various lengths. The longer body sticks up above the rockers to attach a Stud Girdle
Watch as Scorpion's Design Engineer shows you how to set valve lash.